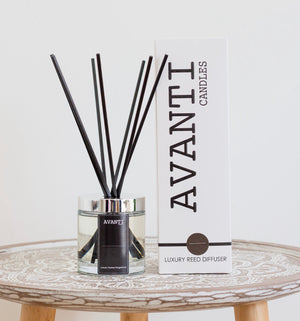 Fig & Saffron Reed Diffuser
A warming welcome of roasted fig, glazed with raw honey and sprinkled with spice. This recipe is full of character with essence of cardamom, clove, ginger and patchouli. A final garnish of Persian saffron will have your guests asking for more.
- Fragrance lasts up to 20 weeks
- Innovative reeds - no turning required
CLP
Warning. May cause an allergic skin reaction. Causes serious eye irritation. Harmful to aquatic life with long lasting effects. Contains 2-Benzylideneoctanal; 3-Phenylacrylaldehyde. Contains (1-(2,3,8,8-Tetramethyl-1,2,3,4,5,6,7,8-octahydronaphthalen-2-yl)ethanone; 4-tertButylcyclohexyl acetate; Benzyl salicylate; 1-(2,2,6-Trimethylcyclohexyl)-3-hexanol; 2H-Chromen-2-one; 8Methoxycedrane; 3,7-Dimethylnona-1,6-dien-3-ol; 4-Allyl-2-methoxyphenol; 1-Cedr-8-en-9-ylethanone; 2Methoxy-4-prop-1-en-1-ylphenol). May produce an allergic reaction.